Conference location
The 39th ITM will be held in Chapel Hill, North Carolina, U.S.A. The Research Triangle Park (RTP) area surrounded by the cities Raleigh, Durham, and Chapel Hill, is one of the most prominent high-tech research and development parks in the world and is named for the three hub cities of Raleigh, Durham and Chapel Hill, which also house three major research universities (North Carolina State University, Duke University, and the University of North Carolina at Chapel Hill, respectively). The area is conveniently located (a few hours drive) between the Blue Ridge Mountains to the West and Atlantic coast to the east.  Several museums, nature trails and themed gardens along with vibrant downtown areas in each of the hub cities offer numerous choices of restaurants, shopping, and entertainment.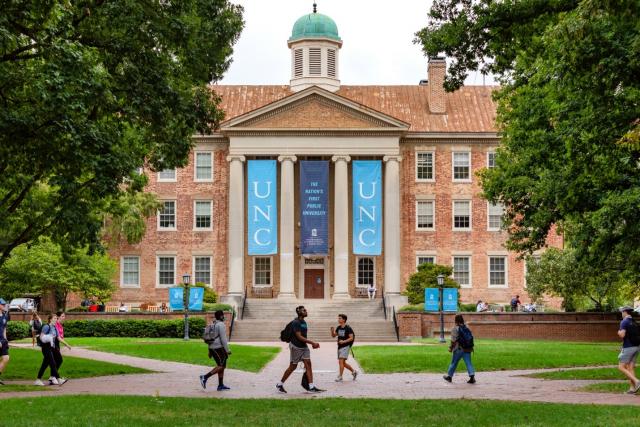 Venue location
The meeting will be held at the Friday Conference Center at the University of North Carolina (UNC) Chapel Hill. UNC was the first public university in the USA. Chapel Hill is well connected by the local Chapel Hill Transit (bus) service, a fare-free system running on fixed routes.  The area is accessible via the Raleigh-Durham International Airport (RDU) with connections to most major U.S. airports and select European cities.
Address: 100 Friday Center Dr, Chapel Hill, NC 27517
There are hotels in all price categories in close neighborhood.